Welcome to the Villainy Wiki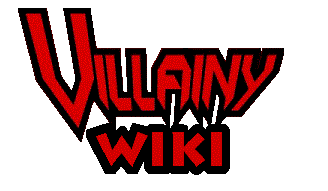 Villainy wiki is a collaborative resource that anyone can edit covering the new animated series by James Bowman and Jeffrey Skiff.
About Villainy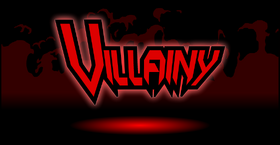 What is Villainy About?
Villainy is an animated series about the misadventures of local supervillains in the coastal metropolis, JonDeviland City. Each villain has their own agenda and their own flagrant disregard for lawful society."
Latest Episode
After giving out "treats" on halloween, Jacob Snow finds a haunted videotape outside his apartment door.
Click here to View Article.
Community Projects
Not sure where to start?
Create Articles!
If an article doesn't already exist (don't forget to search) use the box below to create the appropriate page.
BE SURE THAT THE ARTICLE YOU ARE PLANNING TO CREATE DOES NOT EXIST ALREADY!
Community
Please visit the Forums for information regarding the selection of a Leo and Satan Wiki Administrator.
Community content is available under
CC-BY-SA
unless otherwise noted.